Supply Chain Management Consulting
Martin M.
Years of Expereince
Over 25 years
Dr. Martin is an agribusiness expert with over 30 years of experience. His expertise covers monitoring and evaluation, trainings, capacity building, agro-financing, technical expertise including technology solutions. He has many years of vast and diversified working experience in EU project cycle management.
+ View Expert Profile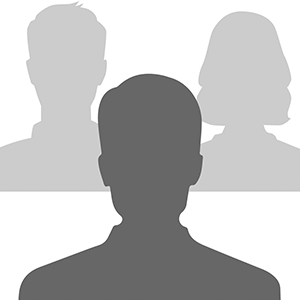 Marco P.
Years of Expereince
Over 20 years
Marco has a vast and diversified experience in renewable energy sector, conducting feasibility studies, M&E, project coordination, supply chain analysis, sustainability assessments, engineering, energy efficiency and solar.
+ View Expert Profile
Seppo H.
Years of Expereince
Over 20 years
Seppo and his consulting firm team have more than 10 years of experience in developing biomass specific ERP solutions. A pioneer in developing the most complete information sharing and communication platform (Biomass Manager) for bioenergy production processes. Their mission is to bring efficiency gains, cost savings and environmental benefits to all operators in the biomass business value chain, enabling optimization of material and human resources and facilitating operation of more complex business models. Biomass Manager focused on inventory monitoring, managing biomass delivery chains in real-time, enable feedstock assessment, origin tracking and terminal management which lead to environmentally sustainable operations for biomass to energy conversion.
+ View Expert Profile
Jonathan L.
Years of Expereince
Over 40 years
Jonathan is an agriculture expert that provides services such as analysis of cropping systems, investment risk & opportunity assessment, technology solutions, project appraisals, feasibility studies, value chain and awareness raising. He provides advice, consultancy and commercial services in agronomy, crop protection, agri-business, produce marketing and management, in a multi-cultural environment, to private and public sector.
+ View Expert Profile
Bob H.
Years of Expereince
35 years
Bob Hesterman has 32 years of professional experience in development and humanitarian cooperation, especially in GRANT PROPOSAL (TENDER BID) WRITING and PROJECT EVALUATION. He is all-round, fluent in English and French, pro-active and stress-resistant. He has strong analytical skills and is known by clients for going the extra mile. He has collaborated with clients from different sectors like: INGOs (ICCO, Oxfam Novib, SNV, Hivos, Agriterra, Red Cross, IFRC, HealthNet/TPO, World Council of Churches, SOS Children's Villages, EEPA), national NGOs (Isis-WICCE, Haitian Red Cross), governments and embassies (Netherlands, Tanzania, Rwanda), the private sector (Rietman Logistics), the UN (UNDP/UNHCR, UNICEF), and universities (Amsterdam, Florida, Tilburg).
+ View Expert Profile